May 2-5 2019
"Create love and forget god.And one day you will find him everywhere."Osho

We are happy and excited to announce that Dwari Deutsch will be in Stockholm next May to offer a 4-day group in Family Constellations!

Every child is connected to a family and takes certain roles in the family structure. Every member of the family, including those who are absent through death or separation, are energetically present in the family system and affect other members. Newcomers to the family system, that means the children, become entangled with the fate of earlier members of the family and, without even knowing it, live the life of someone else.
By creating the structure or constellation of the family with the help of other group members, the relationships and operating laws within the system become visible.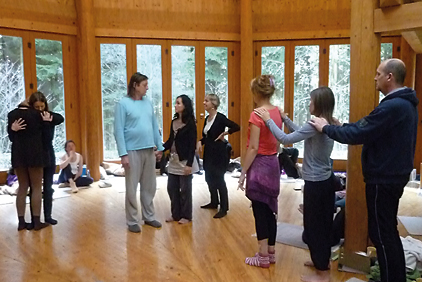 Through rearranging the constellation and using simple sentences the therapist supports an inner movement of the members of the family towards a new and healing picture that is more in harmony with a natural order. When this order is followed, all family members feel a great relief and the hidden love begins to flow again freely. Then instead of being a burden, one's family can be experienced as a source of great strength.
Each participant in this group will have the opportunity to understand and experience family conditioning. We learn also by watching and standing in other participant's constellations. The process of this work will be made transparent also by explaining key elements of the important dynamics.
Maximum 20 participants
Each participant will get their constellation done by Dwari
Thursday May 2 until Sunday May 5 2019
Thu:   07:00 pm – app. 09:30 pm
Fri:     09:30 am – app. 06:00 pm
Sat:    09:00 am – app. 08.00 pm
Sun:   09.00 am – app. 4:30 pm
costs: 5800 kr plus moms for companies
early bird special: 5200 kr plus moms for companies,  if booked before September 1st, 2018.
location: Hälsans Hus
info & registration:
Jivan Dios
+46.760.455 299
About Dwari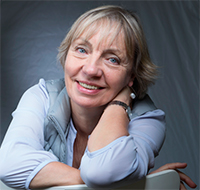 Dwari has been working as a therapist for 30 years.
After studying in Cologne and Berlin she started working as a teacher for five years in Berlin.
This experience got her interested in somatic developmental psychology and family systems.
She has been trained for three years in Breath Therapy with Prof. Ilse Middendorf in Berlin. Further training followed in Rebirthing, Bioenergetics, Primal Work and Counseling, Tantra and Energy Work, Family Constellation, as well as Somatic Experiencing.
Meeting Osho in 1977 shifted her focus in life and work toward meditation.
She is a trainer in the Osho Breath Energy Training and teaches Family Constellation in different international therapy institutes. Her work with people focuses on inner transformation and holistic healing.
For more about Dwari, visit www.dwari-lifeskills.net